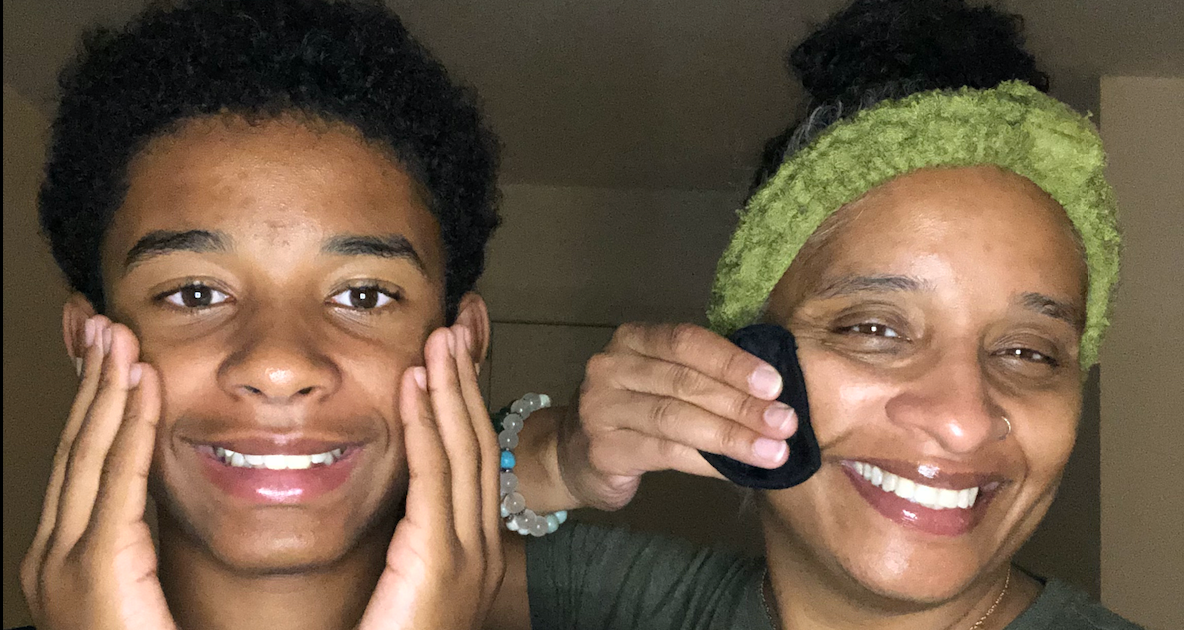 Teen approved! All natural skincare with the coolest mom and son duo!
Teen approved! All natural skincare with the coolest mom and son duo!
Are you looking for an all natural, sustainable skincare routine that's loved by moms, sons and everyone in between? Well, get ready for the cutest (and coolest) grwm skincare video ever! 
One of our fav green and natural beauty Digital Creators Natasha Dookie (aka @my_green_fetish) and her 13 year old son Caleb are the most dynamic duo as they do an all natural skincare routine together. 
Check it out in our latest reel here! 
Some fun facts about Natasha and Caleb:
Caleb is in grade 8 likes basketball, anime and playing video games.

Natasha is a proud mother sharing her journey going NATURAL and documenting it all on her

YouTube Channel My Green Fetish

(you def want to subscribe to)! Did we mention she's also hilariously funny?!
Below is their step by step custom skincare routine perfect for teens or anyone with normal to oily or sensitive skin. 
Step 1: Facial Cleansing Bar in 'Charcoal'
Everything you need for normal to oily skin. Activated Charcoal and Kaolin Clay remove impurities and excess oil, combatting breakouts while Tea Tree Oil calms sensitive skin.
Step 2: Restoring Facial Toner
This 94% organic face toner was made to balance your skins pH, calm inflammation while lightly moisturizing skin. Free of any toxins or alcohol to leave even the most sensitive skin soothed, refreshed and hydrated!
Step 3: Award Winning Hydrating Face Cream
This 93% organic and chemist approved face cream is perfect for normal to oily and sensitive skin. Made to help with redness, combat breakouts while soothing and calming skin.

Carefully crafted with Rosehip Butter, Grape Seed and Avocado Oils and a large dose of rose water for a nutrient rich skin drink! 

Step 4: 100% Mineral Sunscreen in 'Coconut'
Certified SPF 30+ 100% Mineral Sunscreen that goes on creamy like a moisturizer, rubs in clear and won't clog pores. This all natural sunscreen protects your skin from the sun without the use of harmful toxins, is safe for kids and marine life friendly. An all around win win that will leave skin feeling super soft!
And that's it! An easy, peasy 4 step skincare routine for the whole family. Looking for a skincare routine that's a perfect fit for you and your loved ones? Take our Skincare Quiz here!
xo,
The Birch Babes