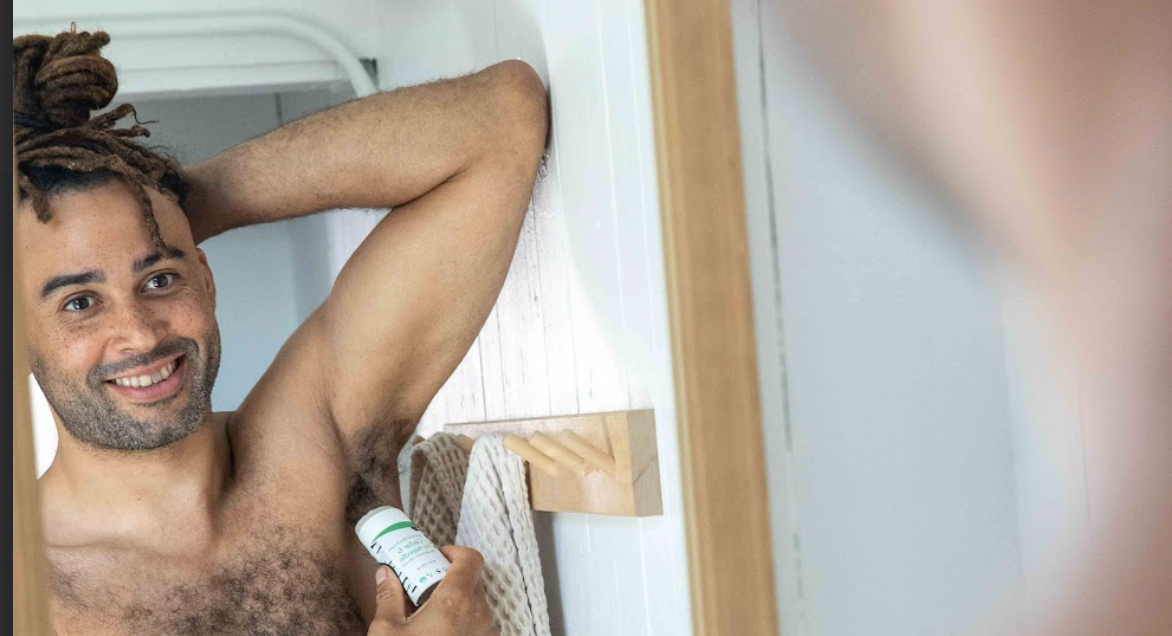 Pamper Dad this Father's Day with Birch Babe's All Natural Grooming Products
Father's Day is just around the corner, and what better way to celebrate than by showing appreciation for the special dads in our lives? This year, instead of the usual tie or toolset, why not treat your dad to that celebrates healthy bodies and planet! 
Feel good knowing that Birch Babe is a certified all-natural, low waste skin, hair, and clean beauty company that offers 60+ vegan, cruelty-free products made in small batches in Canada. In this blog, our team curated a list of our top picks of low maintenance, high quality grooming products, perfect for spoiling dad, yourself or anyone else in your life! 
Nourishing Beard Oils: For dads or loved ones with a beard, Birch Babe's award-winning Nourishing Beard Oils are a must-have. These carefully crafted oils are designed to hydrate and soften facial hair, while also nourishing the skin beneath. With a variety of invigorating scents to choose from, Birch Babe's beard oils provide an indulgent experience that your dad will surely appreciate.
Sculpting Beard Balms: Give your dad's beard the attention it deserves with Birch Babe's award-winning Sculpting Beard Balms. These balms provide a medium hold, allowing for easy sculpting and shaping of the beard. Enriched with nourishing ingredients, they also help to tame frizz and promote a healthier-looking beard. Those with beards will love the added control and definition that these balms provide.
Go With The Glow - 100% Organic Face Oil: Every dad deserves healthy and glowing skin. Birch Babe's Go With The Glow Face Oil is a fantastic choice to help achieve just that. This 100% organic face oil is packed with essential nutrients and antioxidants, offering intense hydration and rejuvenation. Its lightweight formula absorbs quickly, leaving the skin feeling smooth and looking radiant.
Package Free Shave Bars: For the sustainably minded dad's our Shave Bars are the perfect package free addition to any bathroom! These convenient bars create a luxurious lather when activated with water, allowing for a close and comfortable shave. With their natural and gentle formulation, they are suitable for all skin types, making them an excellent choice for environmentally-conscious dads.
Shave Starter Kit: Looking to introduce your dad to a zero-waste shaving routine? Birch Babe's Shave Starter Kit has got you covered. This kit includes a Shave Body Bar and a stylish, reusable razor. The Shave Body Bar is formulated with skin-loving ingredients that provide a smooth shave while moisturizing the skin. Help your dad reduce his carbon footprint with this eco-friendly grooming set.
All-Natural Deodorants: Give your dad the gift of freshness with Birch Babe's All-Natural Deodorants. Free from harmful chemicals, these deodorants effectively neutralize odour without blocking the body's natural detoxification process. Available in a range of amazing all natural scents including Cedar & Fir Needle, Lavender & Lime, Chantilly and Fragrance Free. they provide long-lasting protection, ensuring your dad stays confident and fresh throughout the day.
Whipped Body Butters: Indulge your dad's senses with Birch Babe's luxurious Whipped Body Butters. These rich and nourishing body moisturizers are whipped to perfection, leaving the skin feeling velvety smooth and deeply hydrated. With cosy all natural scents and a lightweight texture, these body butters provide the perfect treat for dad's skin.
Facial Cleansing Bars: For the dad's who have never cleansed their face before bed, those who use hand soap (ew!) or those who are high maintenance, our Facial Cleansing Bars are soon to be loved by them! These gentle yet effective bars are packed with natural ingredients that cleanse and nourish skin. They remove impurities without stripping away essential moisture, leaving the skin refreshed, smooth and most importantly, healthy! Help your dad achieve a healthy and glowing complexion with these eco-friendly cleansing bars.
Shampoo & Body Bars: Combine functionality and sustainability with our Shampoo & Body Bars. Perfect for the low maintenance dad or the one who loves high quality ingredients. These multitasking bars are made for both hair and body, making them a convenient addition to any dad's grooming routine. Formulated with nourishing ingredients, they cleanse and condition the hair while also providing a gentle and refreshing cleanse for the body.
Muscle & Joint Relief Balm: For active dads or those in need of a little self-care, Birch Babe's Muscle & Joint Relief Balm is the perfect solution. This all-natural balm combines soothing botanicals and essential oils to provide targeted relief for tired muscles and joints. Whether your dad enjoys sports or simply needs some relaxation, this balm will become his go-to for soothing comfort.
This Father's Day, it's cool to go beyond the traditional gifts and embrace sustainability (and functionality!) and surprise dad with skin, hair and grooming products that are good for the health of our bodies and the planet! 
We hope that our commitment to all-natural ingredients, sustainability, vegan cruelty-free practices make Birch Babe the perfect choice for pampering your dad while supporting a conscientious brand. Make this Father's Day unforgettable and meaningful with thoughtful and sustainably minded gifts.