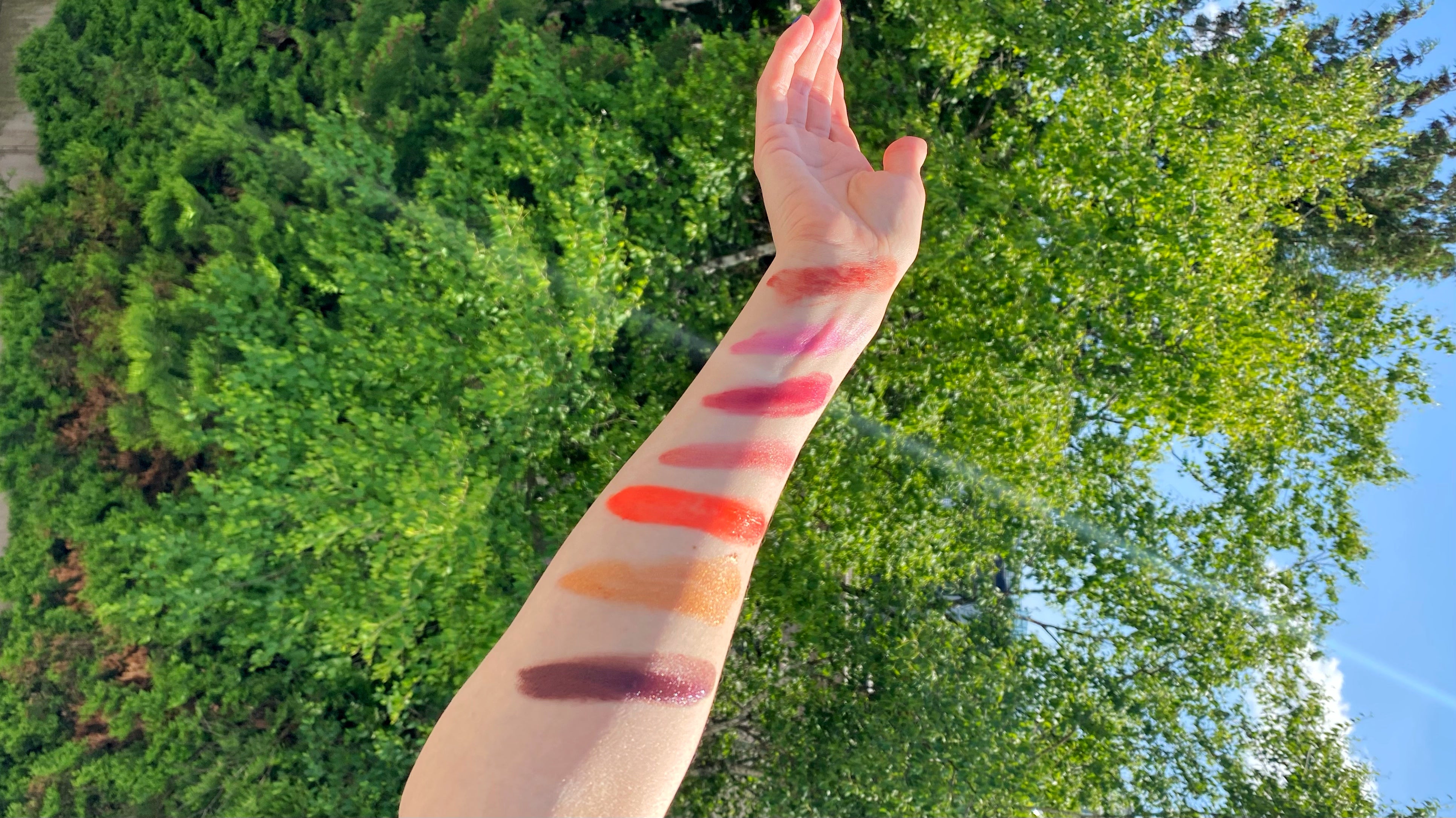 Celebrate Pride Month with Birch Babe: Natural Beauty Products for a Colourful Celebration
Celebrate Pride Month with Birch Babe: Natural Beauty Products for a Colorful Celebration
Pride Month is a time to embrace diversity, celebrate individuality, and show support for the LGBTQIA+ community. At Birch Babe, we believe in the power of clean beauty and the importance of using natural products that are good for both the environment and EVERYbody! In honour of Pride Month, our team curated a few of our fav Birch Babe products that we'll be rocking during the Pride festivities because healthy skin is always in style.
P.S. our founder (and mom) Debbie used to take us (her daughters, Kelsey & Lindsay) to the Pride Parade every year as kids growing up and so this month truly does have a special place in our hearts. ❤️
Debbie's Pick (Birch Babe Founder & Skincare Formulator): "I've taken my two girl's to the Pride Parade every year since they were little (now they go on their own!). The one thing I never go without is sunscreen so my skin is protected. I just love our 100% Mineral Sunscreen beause not only is it plastic free but keeps me protected all day long, is safe enough for babies and makes my skin feel soft!" 
100% Mineral Sunscreen: Protecting your skin from the sun's harmful rays is essential, especially during outdoor Pride events. Our 100% Mineral Sunscreen offers broad-spectrum SPF 30+ protection without any of the harmful chemicals found in conventional sunscreens. This reef-safe formula is gentle on your skin and the environment, allowing you to enjoy the festivities worry-free.
Kelsey's Pick (Birch Babe Partner & Creative Director): "I NEVER leave home without at least 2 of our Birch Babe Lip & Cheek Tint's! You could say I'm kinda obsessed! For Pride this year I'll likely mix a lot of 'Vacation Mode' for its natural shimmer and sun protection with 'Sunset Seeker' for a pop of coral! I'll probs carry around an 'Absolutely Fabulous' as well for a dewy pink colour on my cheeks." 
Adding a pop of colour to your look is a fantastic and fun way to express your individuality and celebrate Pride. Our award winning Lip & Cheek Tints are buildable for a day or night look and super versatile. Apply on lips and cheeks for a natural, radiant glow that lasts all day long. It may just be the only piece of makeup you need! They're also safe enough for kids, expecting and new moms!
Lindsay's Pick (Birch Babe Partner & Studio Director): "I wear our All Natural Mascara almost every day and love it!!! I shave my head and so it naturally makes my eyes pop without making it look over done. I also love that it stays on all day without smudging...even when I'm working all day in the Birch Babe studio!!"
Elevate your eye makeup game with our All-Natural Mascara Cake. This unique formulation is free from harsh chemicals and instead utilizes nourishing ingredients such as plant oils and waxes. Perfect for sensitive skin and helps naturally grow lashes over time. With our buildable formula, you can create either a subtle or bold look, perfect for accentuating your lashes and expressing your authentic self.
Lorenza's Pick (Birch Babe Social Media & Email Marketing): "The Glowing Body Oils is divine! It SMELLS AMAZING (Vanilla is my fav), goes on so easy and leaves my skin with a dewy glow and feeling super luxurious! Perfect for when I'm wearing tanks and shorts!"
Glowing Body Oils: Get ready to shine and sparkle during Pride Month with our all natural and super nutrient rich Glowing Body Oils. Made from a blend of luxurious, natural oils, these body oils provide deep hydration and leave your skin looking luminous. Available in 'Chantilly' and 'Warm Vanilla Essence'. Each one evokes a sense of celebration and self-expression and will make you irresistible. Be sure to opt in for our refill option with a metal lid instead of a spray nozzle and ditch the plastic! 
As we come together to celebrate Pride Month, we're so honoured at Birch Babe to be your trusted bff in enhancing natural beauty while staying true to our values that celebrate inclusivity.
We so happy to offer our carefully curated collection of all-natural skin, hair, and clean beauty products to help you feel confident, radiant, and proud during Pride Month and every month!. By choosing clean, natural beauty products, you not only take care of your skin and hair, but you also contribute to a healthier planet and support inclusive values.
So have fun embracing your true colours and let your inner light shine brightly! Happy Pride!
xo, 
The Birch Babes