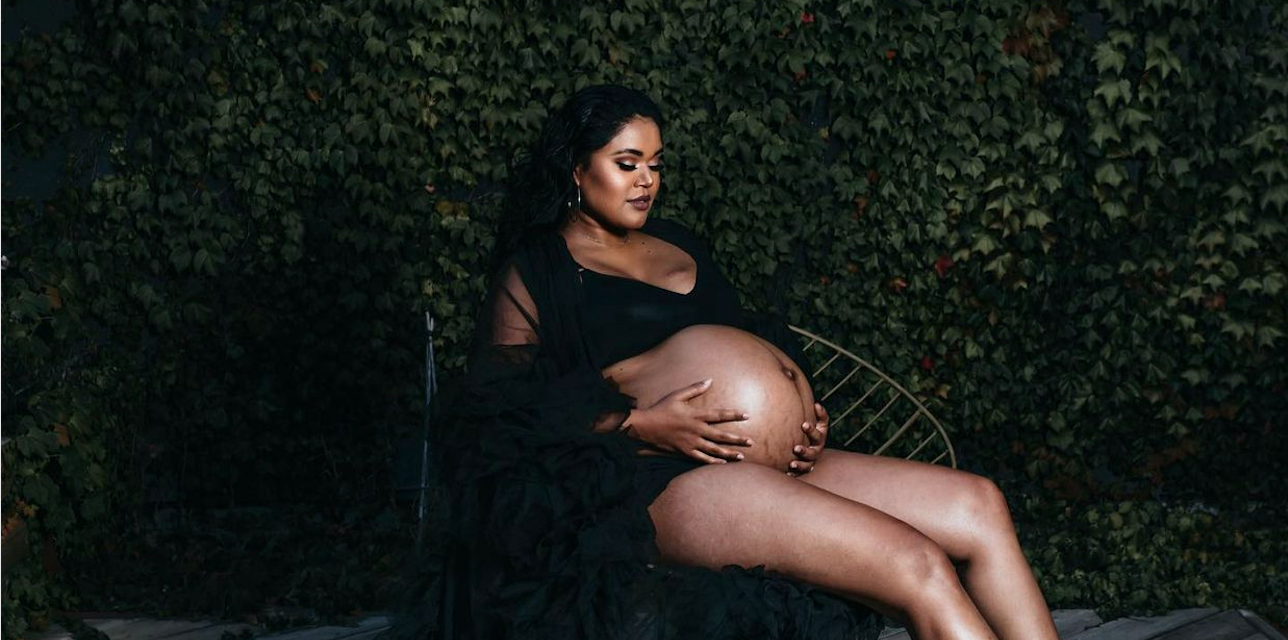 How this mom to be get's her glow during this stunning photoshoot!
We caught up with Singer, Songwriter and now new Mom Taya Marquis to learn more about the inspo behind her breathtaking photoshoot capturing her stunning baby bump and loving partner!
In Taya's words "Say hello to my new double chin and stretch marks, I have never felt sexier in my life!!"
Read our 5 rapid fires questions below to learn about the inspo, fav pic and where Taya gets her glow. 
What was your inspiration behind the photoshoot?
We wanted a dark nighttime vibe.
Most memorable moment during the photoshoot?
I've always done shoots by myself as an artist so having both my husband and my son, basically my whole family part of the shoot with me was very special and one shoot I'll never forget!
Fav pic?
This one with my husband :)
Below is a quote from @tayamarquis Instagram with a shoutout to her partner and son to be. 
"@swabyxl my sweeterrr man I love you and can't wait for our little Prince 👑 thank you for loving me, challenging me and growing with me. I can't wait to unlock this next chapter with you my soul. 🔐🖤"
How did you get that glow?!
I give all the credit to my son and Birch Babe's Glowing Body Oil for my glow!
Who took the photos?
The multi talented Kayla of TRU ARTE Creative!
"Thank you to my beautiful friend and absolutely amazing photographer @truartephotography holaaaay smokes you slayed this shoot, I'm still picking up my jaw from the floor!!"
We hope you enjoyed these stunning photos of Taya's beaming family as much as we did. 
Shop Taya's Look below!
xo,
The Birch Babe's