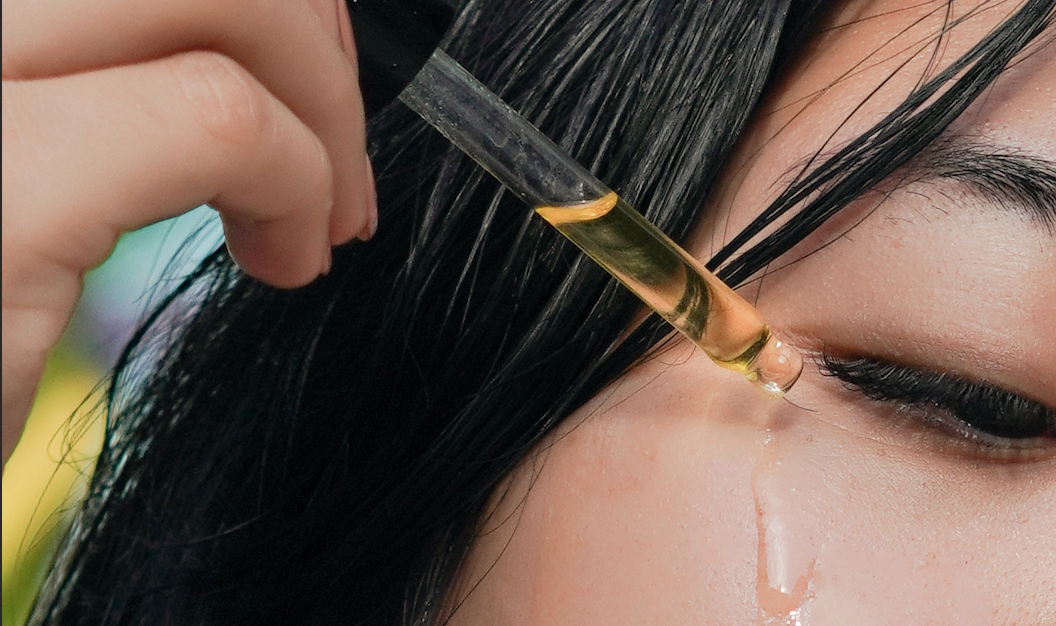 Exploring Bali and clean beauty essentials with Photographer Gita Lesmana
It's all about vitamin sea, sun & Bali with Creative Director Gita Lesmana!
We caught up with Vancouver based Photographer, Creative Director and Makeup Artist Gita Lesmana on her recent trip home to Bali.
Finally, after the pandemic subsided, Gita travelled to visit her beloved homeland, Indonesia after 4 years away. While there she visited her parents, friends and enjoyed a vacation while embracing the sun and some fav Birch Babe products (hello...Ruby Rebel Lip & Cheek Tint!!) 
We've never been to Bali but we did commission Gita to take some Birch Babe all natural skincare and clean beauty products with her for a sun and salt soaked (and plastic free!) photoshoot. The photos are stunning and we're currently living vicariously through pics of our Natural Glow Face Serum, 100% Mineral Sunscreen and Glowing Body Oil!!


Below Gita's shares more about her connections to Bali: The island of the Gods, her morning island routine and where she finds her inspiration as a Creative Director.
What drew you to visit Bali?
It's been 4 years I have not returned to my beloved homeland, Indonesia. Finally, after the pandemic subsided, I was able to visit my parents and friends there, as well as vacation in Bali.
What has been your favourite part of the trip?
Most people are not familiar with Indonesia but they know Bali. Even though it's in one country but I rarely go to Bali. Island of gods, as people call, Bali is a favourite destination that you may have to visit. My favourite part of the trip was simply sitting on the beach listening to the soothing sound of the waves. The warm air caresses gently on my sandy hair, expansive moments that I don't get to enjoy every day.
You're taking pictures while there. Where does your creative inspiration come from?
The biggest inspiration comes from this island itself, everything the sun touches here turns into magic. Golden hour, sunset kisses, salty skin, and wet hair, everything feels beautiful and warm.
Is there anything you've learned while in Bali that you'll take home with you?
One of the vibes I felt while in Bali was the zen feeling. Feelings of calm and serenity despite sometimes not knowing what tomorrow will bring. Maybe because the people there are all friendly and kind, there is a sense that everything will be fine!
What's your morning Bali routine?
First of all, never forget moisturizer and sunscreen! I'm glad to travel with Birch Babe 100% Organic Face Oil and 100% Mineral Sunscreen in Coconut with me. They are a perfect essential for everyone who loves healthy glowing skin. I also bring aloe vera gel with me to soothe my skin when it was too hot outside. Bali's weather is very humid and hot!
You're one of the first to try our new Lip & Cheek Tint in 'Ruby Rebel'. Thoughts? Fav place to wear it?
Honestly I wear Birch Babe's NEW Lip & Cheek Tint in Ruby Rebel EVERYWHERE! From the beach day to fancy dinner, cheek to lip. The color is so beautiful and suitable for any skintone.
Fav Birch Babe products?
Hard to choose! But for now I'm loving the Ruby Rebel and Body Oil in Vanilla scent. I use the body oil when I need a glowy moisture to my skin, and before bedtime. I'm loving the aromatherapy effect that is very calming and feminine.
What does #LessFussMoreFun mean to you?
It means we need to worry less and have more fun! Being grounded to the earth with a grateful heart.
To learn more about Gita, get inspo for your next trip or artist adventure or to hire her for your next photoshoot be sure to follow! 
ig: @rheakim
web: gitalesmana.com
Xo
The Birch Babes