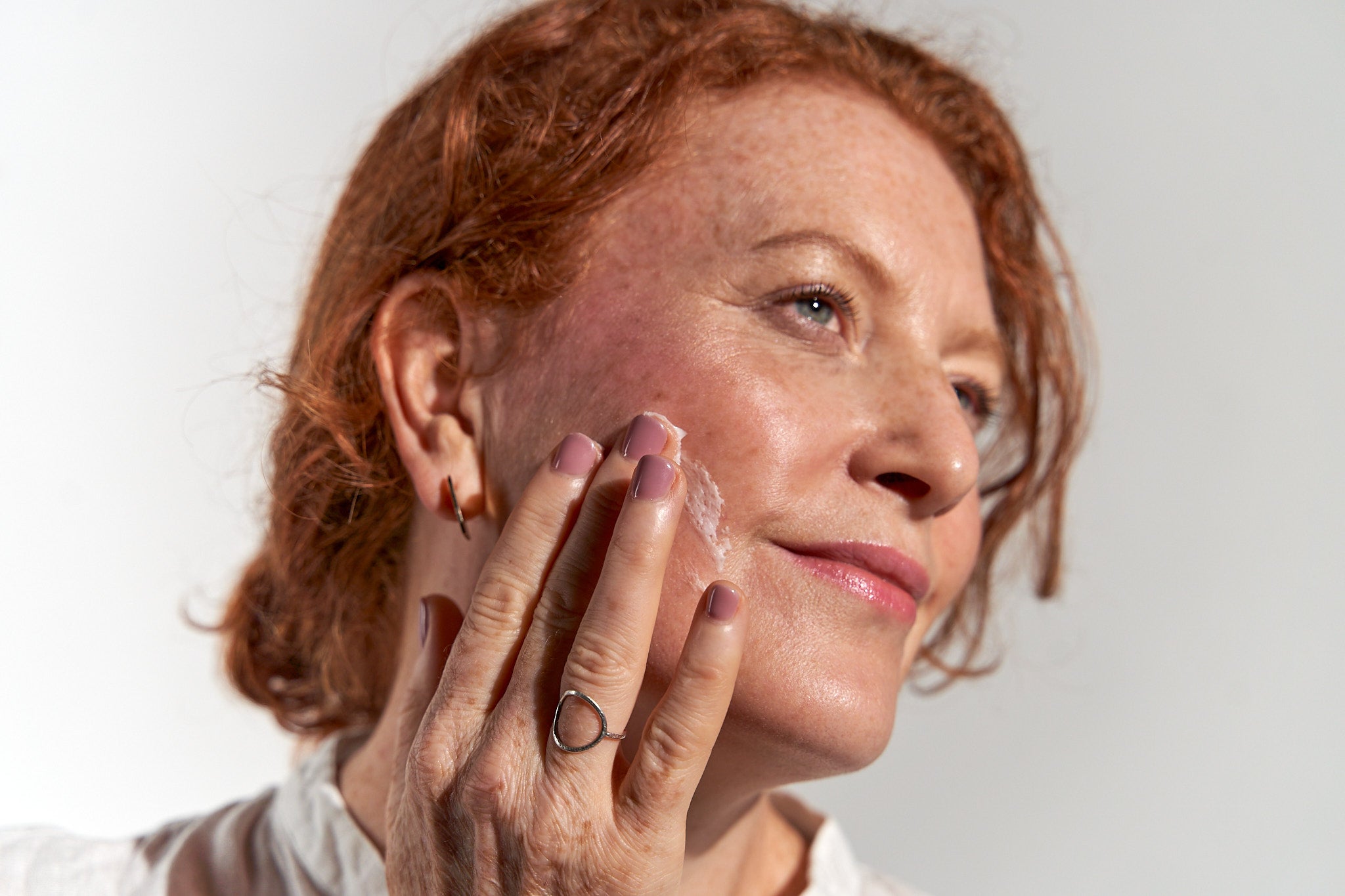 Top 3 reasons we added Hyaluronic Acid to our Organic Face Cream
We're always looking for new ways to elevate our collection all natural skincare products. After many courses, research and a lot of testing we decided Hyaluronic Acid would be an incredible addition to both our Organic Hydrating Face Cream (our lighter cream, great for oily or normal) and our Rejuvenating Face Cream (our richer cream amazing for dry or mature skin).
Below are three reasons why we made this decision. We hope you enjoy it!
Our body naturally creates it: Hyaluronic Acid is naturally created in our bodies. However, like collagen and elastin it diminishes as we age. Replenishing this natural ingredient in our bodies is a key addition to any skincare regime for supple and healthy skin.
Plumps up the skin: When used correctly in the right skincare formulation Hyaluronic Acid works to help keep moisture in. This plumps the skin and reduces fine lines while adding a naturally dewy glow from the inside.
Benefits all skin types: Hyaluronic Acid is a gentle ingredient and suitable for all skin types. It has naturally calming benefits which makes it suitable for acne prone or sensitive skin.
Be sure when applying Hyaluronic Acid of any kind that it's done on damp or moistened skin. This way the Hyaluronic Acid will work best and pull the additional moisture into your skin.
For those looking for even more moisture we recommend applying our Organic Natural Glow Face Serum first and following with either our Organic Face Creams. Be sure to always finish your skincare routine with all natural sunscreen to lock in all the benefits, we recommend our 100% All Natural Mineral Sunscreen.  
The Hyaluronic Acid we use is vegan, 100% all natural, Non-GMO and approved by ECOCERT CANADA so you can still feel good about what you're putting into your body and the planet!
Overall, we're thrilled to be adding this beautiful ingredient to our Organic Face Creams. Enjoy and stay fabulous!