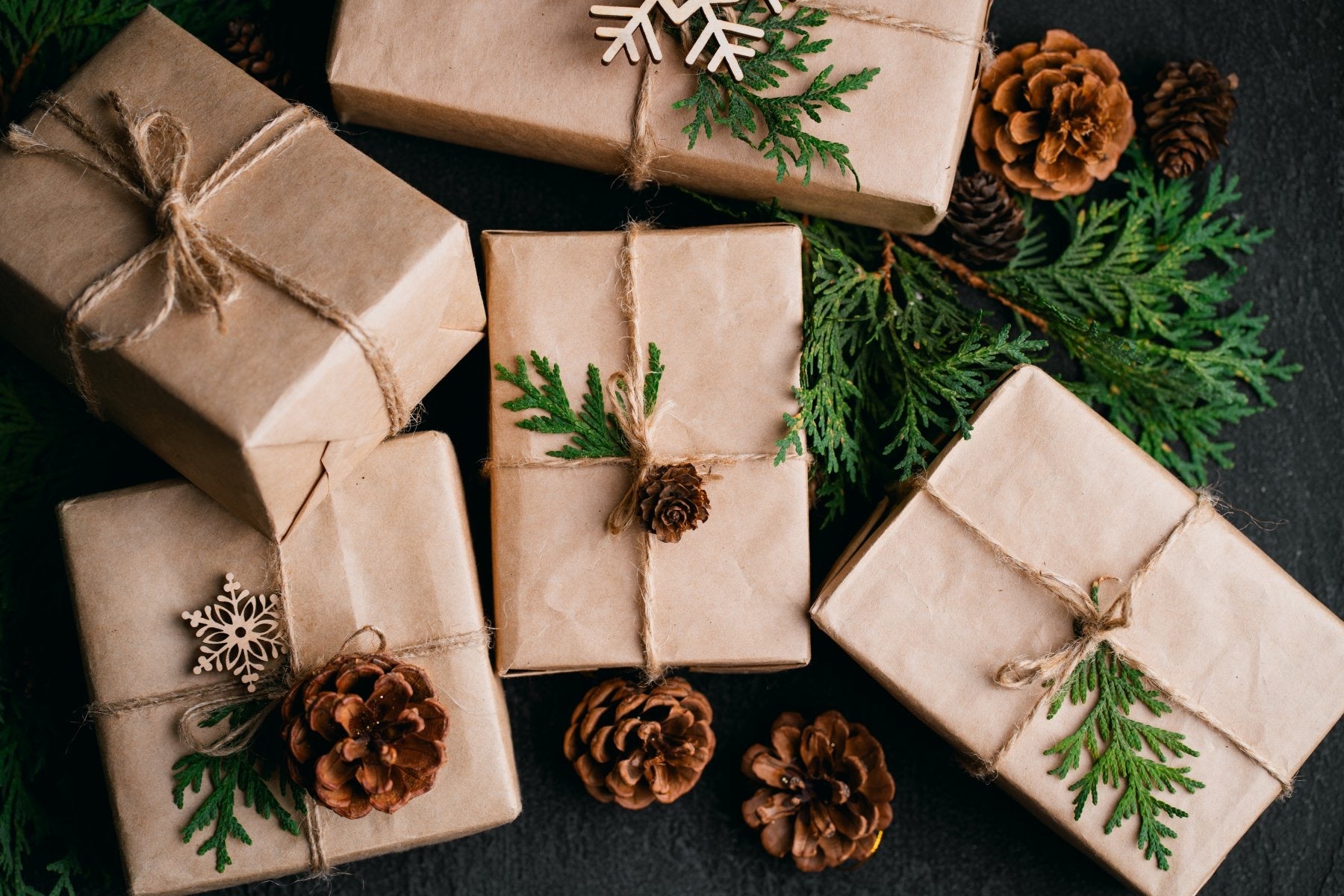 Top 6 Sustainable Gifts for the Holidays 2020
Hi, we're Debbie, Kelsey and Lindsay. The Mother daughter trio behind Birch Babe. In the spirit of living a more waste-free lifestyle during the holidays we say down and thought about some other sustainable brands we're super inspired by. Read below to see our top picks, why we love them and what's on our wish list from each!
Lindsay's Picks!
We Are Tala (Clothing):
Where to find them: 
Why Lindsay loves them: 

"I love them because they're super chic and fashionable and sustainable, inclusive and accessible. I also love that the owner

Grace Beverley

is a young entrepreneur who wants to give back to the environment and is an inspiration to young girls out there to be nice to others and our planet. She's also inclusive of all sizes and types of humans! I follow her instagram

@gracebeverley

and think she's hilarious!!

Lindsay's Pics:

 
Brush With Bamboo (Bathroom Essentials):
Where to find them: 

Why Lindsay loves them:

"I was looking for a bamboo 100% compostable toothbrush and it was tricky because many bamboo toothbrushes contain nylon (plastic) in their bristles. We follow and love @plasticfreemermaid (Kate Nelson) on Instagram and that's where I discovered Brush With Bamboo!! It's the only toothbrush (that we know of) made from 100% plants! They invested in some smart innovation & came out with 100% castor bean oil bristles. If Kate says it's good then it's good in my books too! Btw, check out Plastic Free Mermaid's YouTube page for more sustainable, plastic-free goodness."

Lindsay's Picks:
Kelsey's Picks!
Alice and Whittles (Footwear): 
Where to find them:

Why Kelsey loves them:

"I was introduced to this sustainable boot brand a couple years ago and have been following them ever since! I adore everything they stand for, getting outside, being healthy, enjoying nature and that 90% of their materials are sustainable and traceable (and they're working on 100%!). It's also just such a cool story about how they started in North Africa, responding to people's hardship through relief work and then wanted to find a way to create a global community where more people can give back in a tangible way! There's a really interesting interview with the founders of Alice + Whittles, Sofi and Nick on THE PRACTIVIST blog by @_ellie_hughes."

Kelsey's Picks:  
Tru Earth (Laundry):
Where to find them: 

Why Kelsey loves them:

"My partner and I have been chipping away at making our home a cleaner, more sustainable, waste-free place to live! Laundry was next on the list and I kept seeing these Tru Earth thingy's online and I'm so glad we did! We ordered them and it feels so good to use something to clean our clothes and know that I'm not putting toxins into the clothing that I put on my skin!! It's crazy to think so many of us use such toxic laundry detergent. I also LOVE that the founders are Canadian (from British Columbia) and that one of the founders Ryan McKenzie wasn't even an environmentalist in the beginning, he just cared about his kids futures and wanted to make a change (read more on their About Us page)."

Kelsey's Picks:
Debbie's Picks!
WUXLY (Jackets):
Where to find them: 

Why Debbie loves them: 

"I hadn't bought myself a nice new winter jacket in about 15 years. It seemed silly to buy new unless I

really n

eeded it. After our first successful year of Birch Babe I decided to treat myself with a new jacket. I wanted to make sure it was made in Canada, that was super warm but not down filled, I really wanted it to be vegan, and of course sustainably made!! I came across Wuxly while searching online and so glad I did. My jacket was not cheap but totally worth it (especially after not buying a new jacket for years!!).  Each coat comes with a

Warmth Guarantee

Five-year Manufacturer's Warranty which made me feel good about investing in these!!"

Debbie's Picks: 

I never wear black as I love prints and wearing fun colours but I purchased a black jacket for the first time in a while just to make sure it can go with everything (and stay clean! Haha!). The Jacket I invested in is the Young Parka in Black! I also like the Packable Mask in Red Plaid because it's a nod to living out here in the country!
Pela Vision (
Accessories):
Where to find them: 

Why Debbie loves them: 
"I had originally heard and seen the

Pela Case

(the World's First Compostable Phone Case!) when my daughter Kelsey bought it for her

iPhone

and swore by it!! I knew it was durable too because we all drop our phones a lot and Kelsey is the worst (sorry Kelsey!) and she kept raving that it protected her phone! So, I was super pumped when I saw they launched The World's First 100% Biodegradable Sunglasses called

Pela Vision

! We use the computer a lot now for Birch Babe emails and

Zoom Meetings

so it's nice to see they also have

Biodegradable Blue Light Glasses

to protect our eyes from all the screen time. I would love a pair of the sunglasses for hiking every morning with my dog

Stella

before heading into Birch Babe HQ near

Bon Echo Provincial Park

. Pela's brand story and how it all started is really beautiful. You can watch a short video

here

about their story with their founder

Jermy Lang

. I love the saying "this business was built from day one with impact in mind" by CEO

Matt Bertulli

who's also in the video and super inspiring!"

Debbie's Picks:
That's it for now. We hope you found this blog post helpful and inspiring! Comment your thoughts or other sustainable brands you love below!
Thanks!